This is a collection of motivation posters I created, covering low-carb food, diet and fitness motivation.
Sharing: I would be delighted if you decide to share these on your website or with your followers on social networks, however, please always retain the credit on the bottom of each image, and link back to this page if possible.
This collection is also on Pinterest: motivation posters and quotes.

---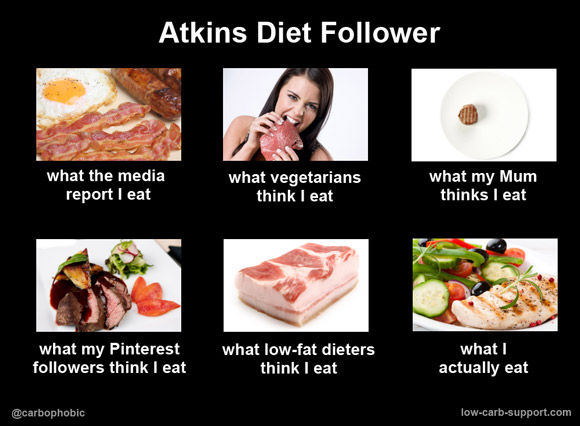 ---
"Low carb diets are unhealthy" – This is a myth!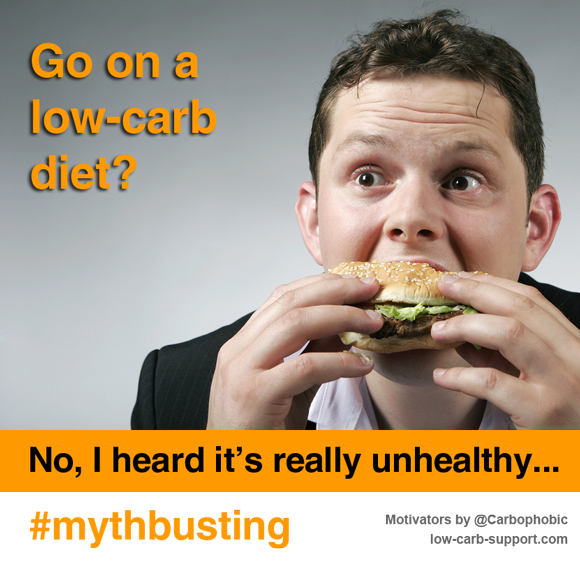 ---
"Low carb food is really dull and boring" – Not true! Check out our low-carb recipes.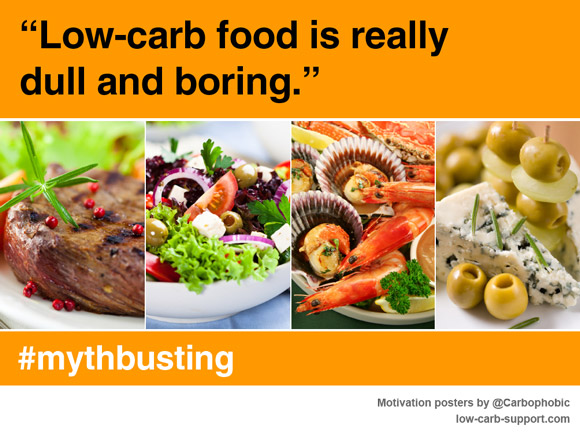 ---
Check out our introduction to low-carb food.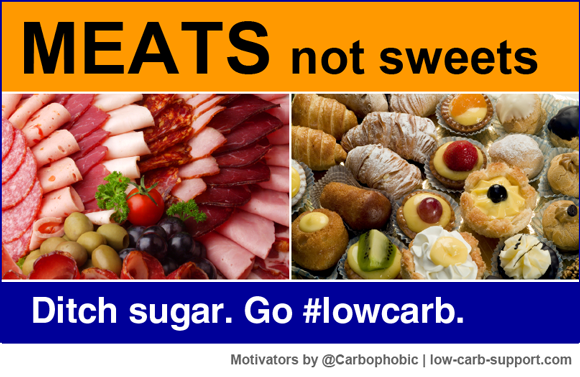 ---
Sugar is BAD! Read a longer version of all sugar-related horrors.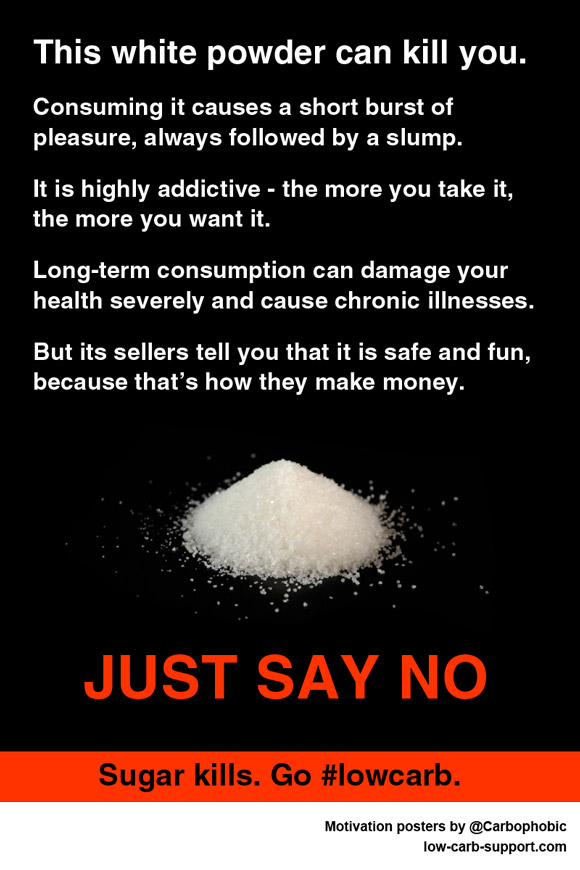 ---
Check out this page for fitness and diet motivation tips.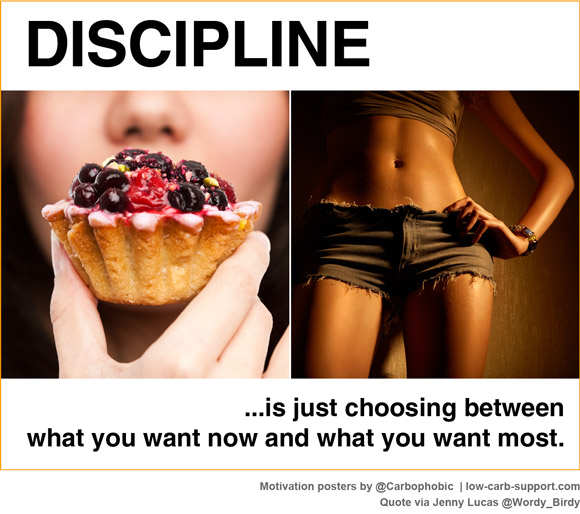 ---
If you don't already exercise, you need to start doing so asap – here's how to start with exercise.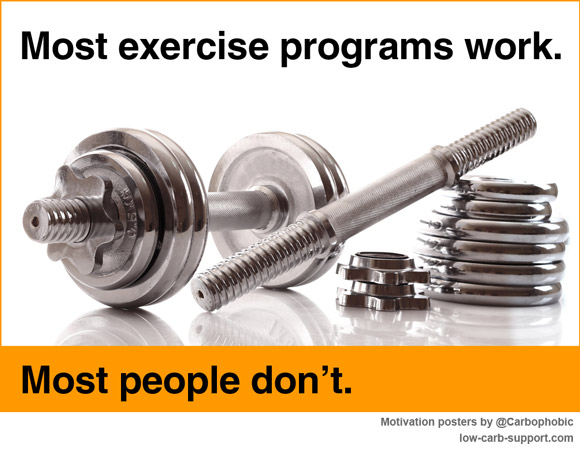 ---
If you truly love yourself, you need to do what's best for you. A healthy body is strong and athletic, not fat. Start losing weight on a low-carb diet.