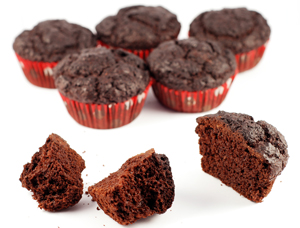 This muffin recipe is for serious and committed chocolate lovers.
Just because you are on a low-carb diet, doesn't mean you have to give up chocolate too! (Let's face it, that just would not be good!).
We just need to use sugar-free versions of cocoa powder and baking chocolate, and almond flour instead of regular flour.
Overall, one of these gorgeous chocolatey muffins will set you back only 2g net carbs!
Keep reading "Low-carb chocolate muffins"