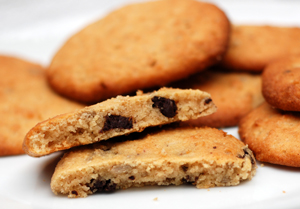 Peanut butter is a great low-carb ingredient.
It contains about 7g net carbs per 100g, but you would typically only use 1-2 tbsp in a dessert recipe, so in total it would only contribute about 1-2g to your carbs count.
This obviously applies to unsweetened peanut butter – check the label to ensure they haven't sneaked in any sugar or other nasties.
While it is sometimes very satisfying to have just a spoonful of peanut butter on its own, you can also use it for low-carb baking and desserts.
This recipe for low-carb peanut butter cookies is a basic version which you can jazz up by adding chocolate chips, other seeds and nuts and sugar-free spreads.

Low-carb peanut butter cookies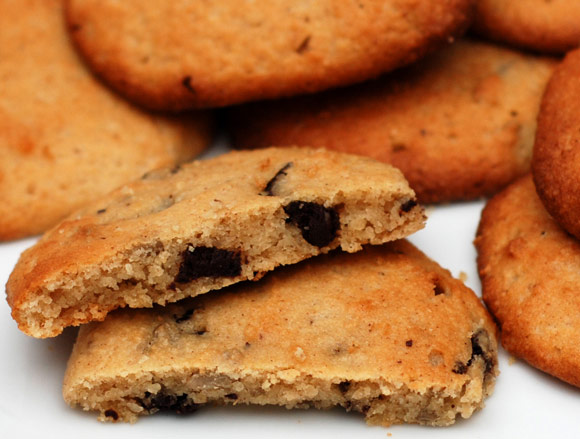 Low-carb peanut butter cookies with chocolate chips
Ingredients
Optional ingredients: