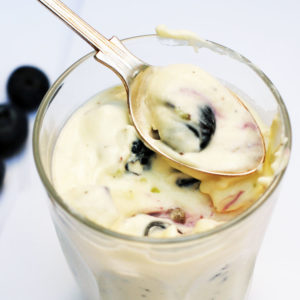 Keto mousse is a simple dessert that helps to satisfy sweet cravings. It's very simple to make – we just whip up some fat (like cream, butter, cream cheese, mascarpone) with flavours. This version combines a high-fat base with vanilla and berries, for a rich, creamy and fruity taste.
It is delicious, summery and very, very high in fat. Anyone who is not on a ketogenic diet should probably stop reading now! You have been warned.
This Keto mousse recipe clocks up about 4g net carbs, from cream cheese and blueberries. You could lower this by substituting some of the cream cheese with more butter or cream instead.
Variations
This recipe is based on my very popular keto chocolate mousse from last year. I tweaked the proportions slightly.
I included blueberries for this recipe, but you can use any other berries instead, or skip that step and just have a vanilla-flavoured mix.
I also used a real vanilla pod because I quite enjoy playing around with those little vanilla seeds. You can also substitute with 1 -2 tsp of sugar-free vanilla extract.
Vanilla keto mousse with blueberries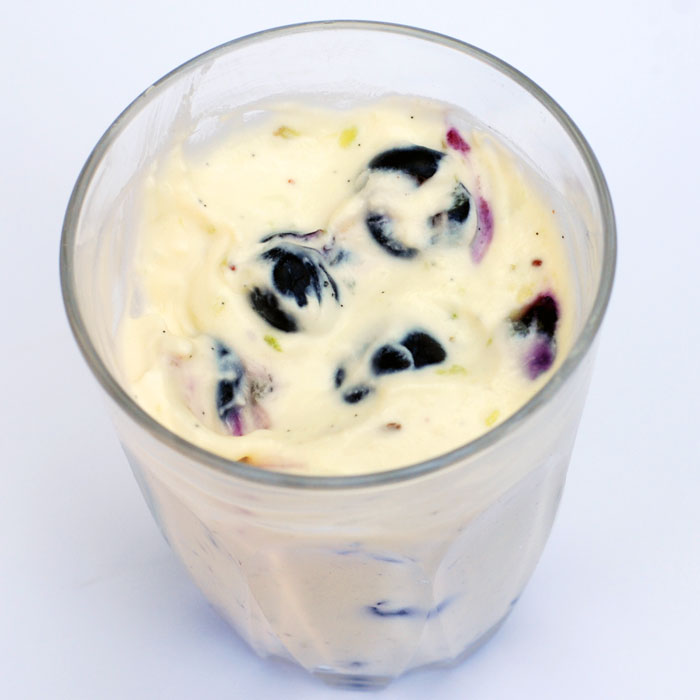 Fat bomb! Creamy and rich mousse with vanilla and blueberry flavours.
Prep time:10 min | Total time:10 min Yield: 3 servings
Ingredients
Unsalted butter – 30g/1oz
Double cream (that's heavy cream in USA) – 90ml/3oz
Cream cheese – 150g/5oz
Blueberries – 90g/3oz
1 vanilla pod (or 1 tsp sugar-free vanilla extract)
Truvia or another granulated sweetener to taste – 2 tbsp
Instructions
Leave butter to soften at room temperature
Mix softened butter with cream cheese and Truvia, blend well
Cut vanilla pod in half, scrape the seeds out and add them to the mix
Whip double cream
Combine butter/cream cheese mix with cream and beat for a couple of minutes
Lightly crush blueberries and add to the mix
Spoon into glasses and refrigerate for at least 30 minutes
Nutritional information
Serving size: 1 serving, assuming 3 servings are made from the amounts listed above Per serving: 340 calories, 4g net carbs, 35g fat, 2g protein
---
Do you need more Keto dessert recipes?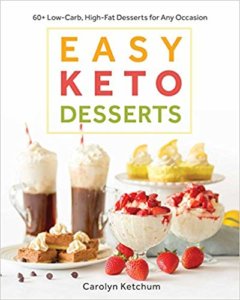 Carolyn Ketchum is the ultimate guru of low-carb and Keto desserts!
Check out her latest book Easy Keto Desserts on Amazon for great recipes to satisfy those sweet cravings – without compromising your Keto diet!
---
Keto mousse – Similar recipes
If you enjoyed this recipe, try my other recipes based on this Keto mousse: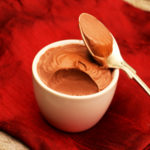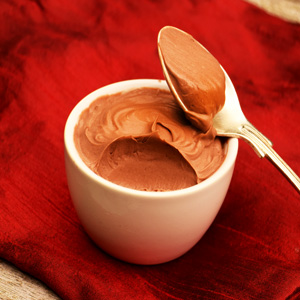 Keto Mascarpone Mousse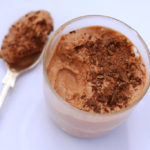 Keto Chocolate Mousse